You determine your goals... We develop a plan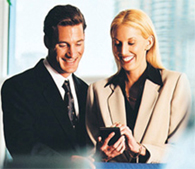 Our clients are established in their community with a solid customer base, and are at a pivotal point where investing would lead them to the next level of financial success. Our clients become business partners, together sharing in their high level of integrity, and delivering the image, perfection and professionalism that they too represent. They are also entrepreneurs, on the fast track of establishing themselves, but are in need of the additional experience required to not just retain clients, but manage the business.

Recognizing that investing in administrative expertise and delegating tasks that are less profitable allows for additional hours for revenue generation, providing a significant Return on Investment.