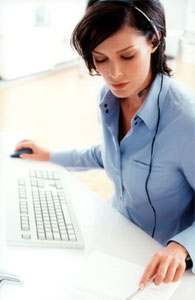 Beyond the Office is a team of Virtual Assistants who collaborate on multiple projects, each contributing a different area of expertise. Our clients deal with one lead contact who manages the execution of each administrative task.
Our role is to manage the execution of each task to ensure the business is running smoothly and effectively from an administrative perspective. Specific processes are developed and perfected to ensure optimal utilization of time and money.

Our team takes great pride in partnering with the clients we work with. It is our goal to increase efficiency and delivery. Image is so important to any business. Perfection, professionalism and integrity are very important to Beyond the Office.